Explore our tutorials below. You will find a wealth of information about our activities and DIDB content, features, and functionality.
You may also be interested in our Continuing Education (CE) course on drug interactions, developed in collaboration with University of Wisconsin-Madison.
Frequently Asked Questions
A good place to start is our Frequently Asked Questions. You can find answers about licensing, our processes, and some queries in our FAQs.
Detailed tutorials & videos available to licensed users only
Up-to-date detailed tutorials and videos with examples on how to use the different in vitro and in vivo queries.
Human in vitro drug metabolism dataset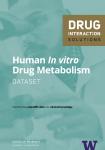 brochure
Human in vitro drug transporter dataset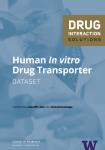 brochure
Clinical drug interaction dataset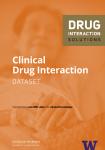 brochure
Clinical organ impairment dataset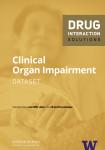 brochure
Clinical pharmacogenetic dataset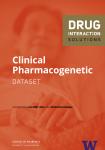 brochure
Continuing Education Course
Senior team members, Dr Jingjing Yu and Dr Cathy Yeung, are instructing a 5-session course on Principles & Mechanisms of Pharmacokinetic Drug-Drug Interactions for Recently Approved Drugs which provides pharmaceutical scientists and clinical pharmacists with an in-depth understanding of the mechanisms of drug interactions.
The course was supervised jointly by Dr Isabelle Ragueneau-Majlessi, Director at UW Drug Interaction Solutions, and Clinical Professor, University of Washington School of Pharmacy, Department of Pharmaceutics and Dr Leslie Dickmann, Program Director, Division of Pharmacy Professional Development (DPPD), University of Wisconsin-Madison School of Pharmacy.
Can't find the answer you are looking for?
Please reach out and contact us.